A LEGACY BRAND SWITCHES TO DIGITAL FIRST APPROACH AND IMPROVES COST EFFICIENCY BY 5X, INCREASING 4X PHYSICIANS REACH
Opportunity
Pain management is one of the largest and ever-growing categories in India. When combinations come into play, the market gets cluttered, pushing the therapy area into low involvement category for physicians. It makes it then difficult for medical representatives to break the ice with physicians.
Objective
A 200-crore legacy pain management brand was struggling to engage with physicians in the offline world owing to the cluttered market and minimal scope of scientific engagement. The brand was stagnating and needed an impetus that would propel its growth.

We worked out a strategy to run an exclusive programmatic advertising campaign, precisely targeting their high-value prescribers with high frequency in a regulatory-compliant way.
Strategy
The brand partnered with us and opted for a digital first journey over just conventional one-on-one promotion with physicians.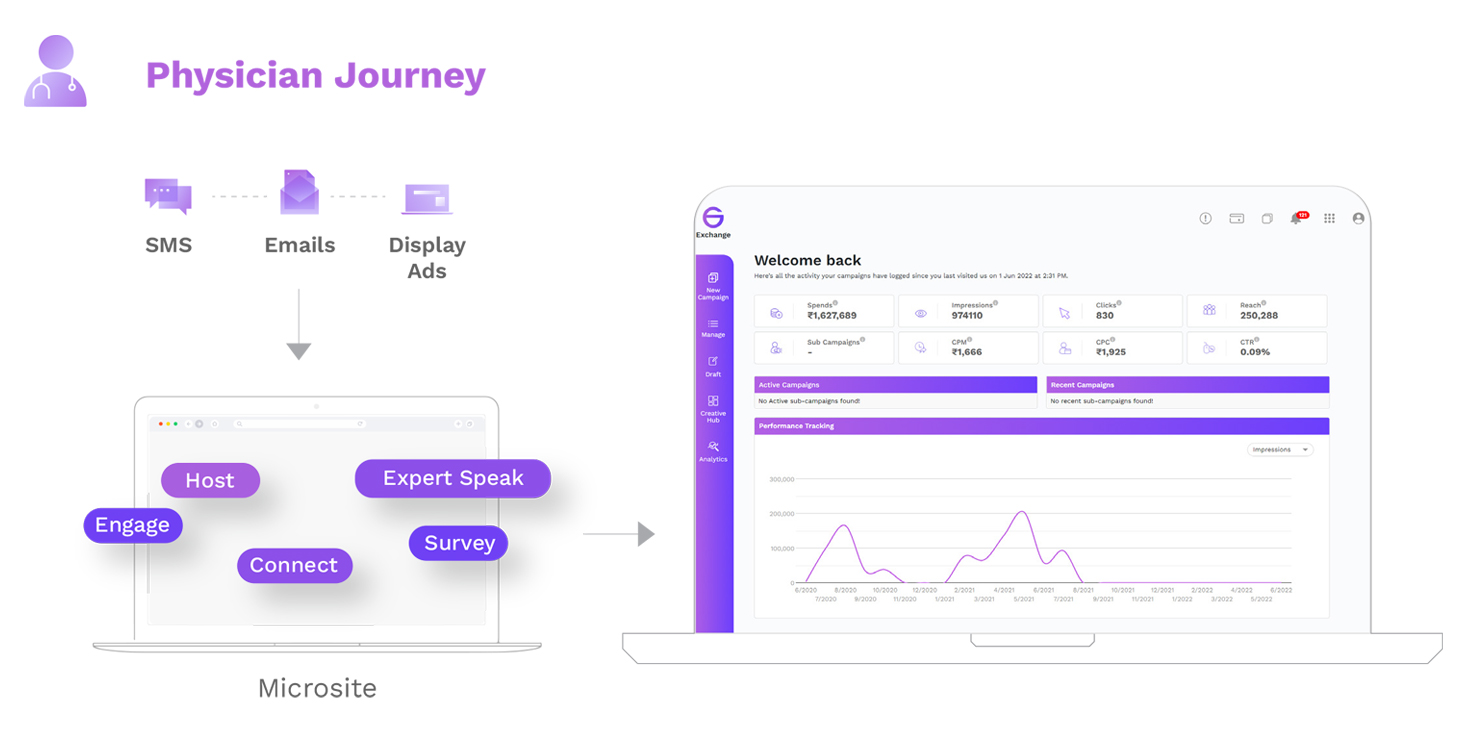 Results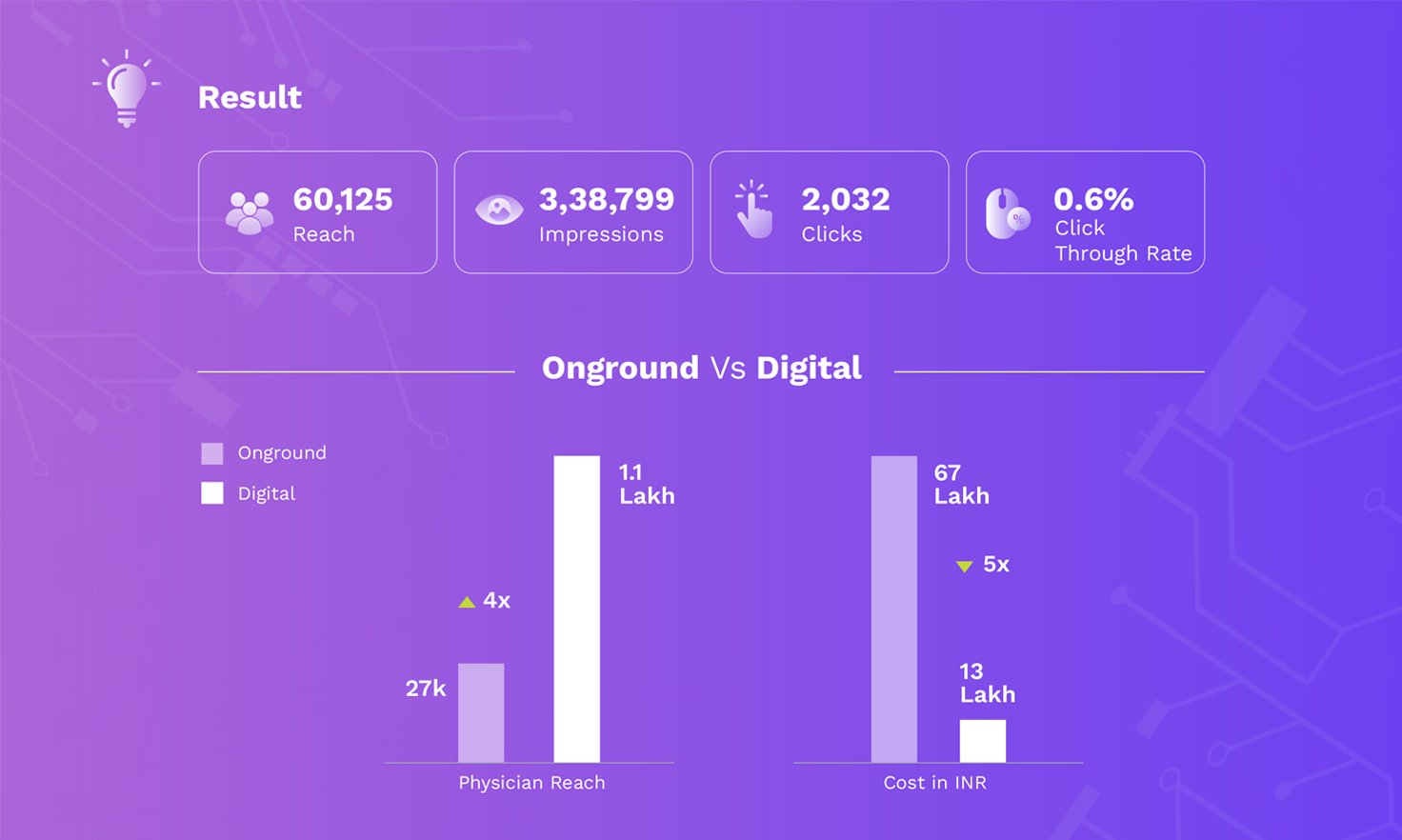 Conclusion
Programmatic solutions have become a new normal for Rx drug brands as they support greater physician engagement, compliance, and transparency and evidently better outcomes.
Explore More Case Studies
Get In Touch
For partnership queries
For technical queries