HOW A COMMUNICATION CASCADE BASED ON REAL-TIME PLATFORM LEARNINGS HELPED ACCOMPLISH 2X PHYSICIAN ENGAGEMENT
Opportunity
GERD therapy being a low involvement category, often experiences creative fatigue resulting in reduced engagement. Realizing this challenge, a leading brand reached out to seek our help in determining their communication journey to achieve desired results.
Objective
To increase physician engagement through creative refresh

Mapped a 3-month campaign journey with a flexibility to refresh the communication message and improve its effectiveness, basis real-time platform learnings.
Strategy
Results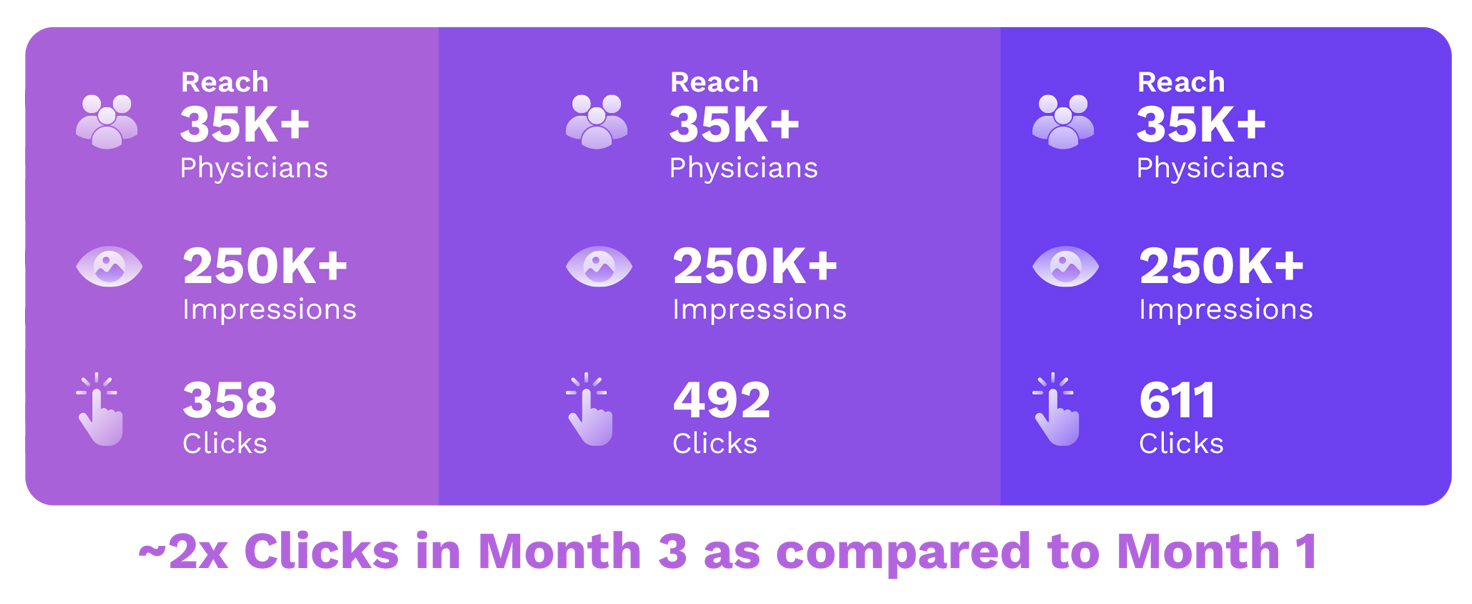 Conclusion
While the reach and impressions continued to remain high across the campaign, there was a substantial increase in the physician engagement channelized through communication cascade based on real-time learnings on the platform.
Explore More Case Studies
Get In Touch
For partnership queries
For technical queries